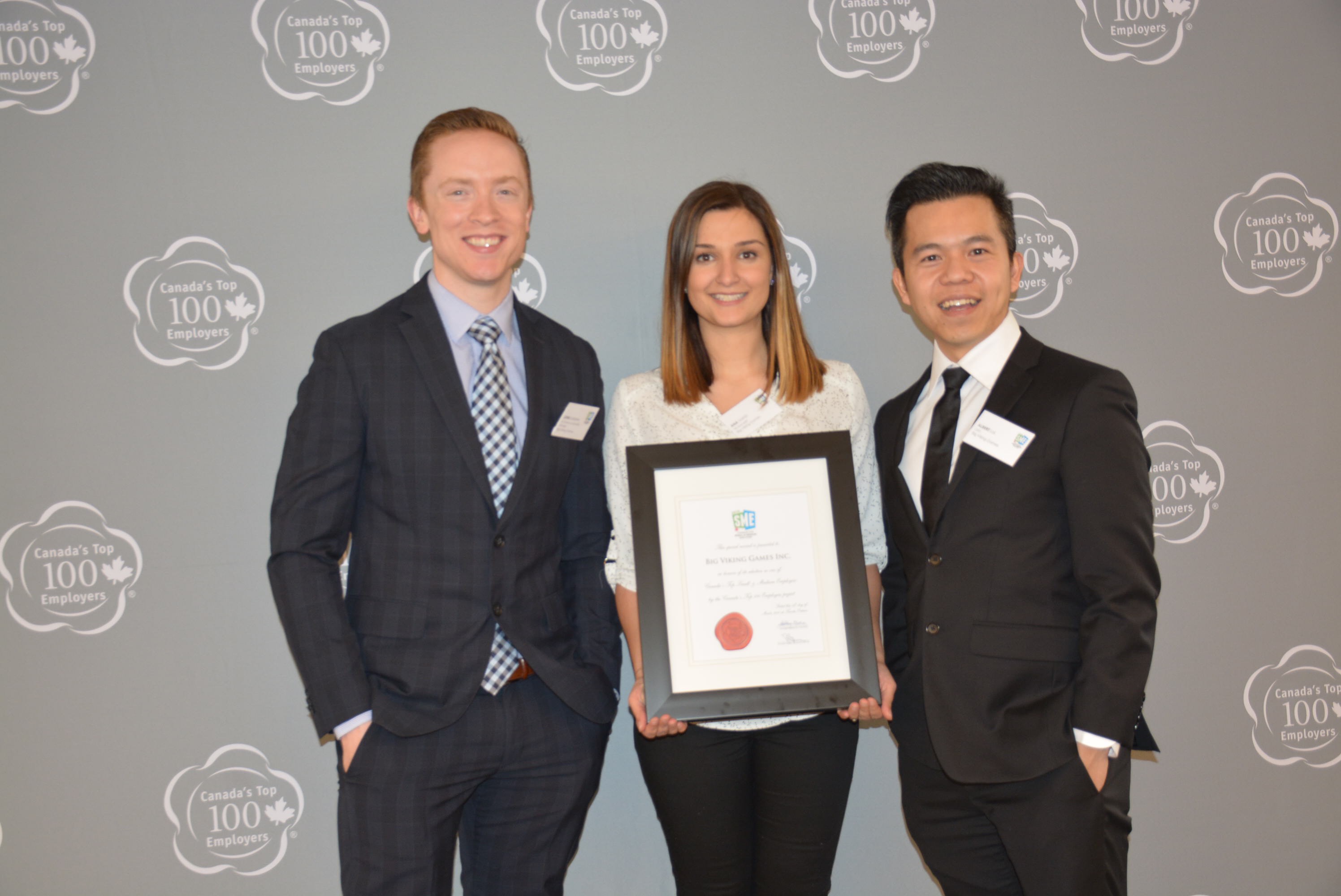 Big Viking Games is excited to have been recognized as a Top Small and Medium Employer in Canada for the third year in a row!
Now entering its fourth year, Canada's Top Small & Medium Employers recognizes SMEs with exceptional workplaces and forward-thinking human resource policies.
With a wide range of work, personal, and professional development benefits, it's great to see that the work and effort we put into making Big Viking a great place to work is being recognized. Our benefits and perks are a huge part of BVG culture—and we want to keep it that way.
For more information about Canada's Small and Medium Employers as well as the award criteria, visit the SME's website or check out this article in the Globe and Mail.