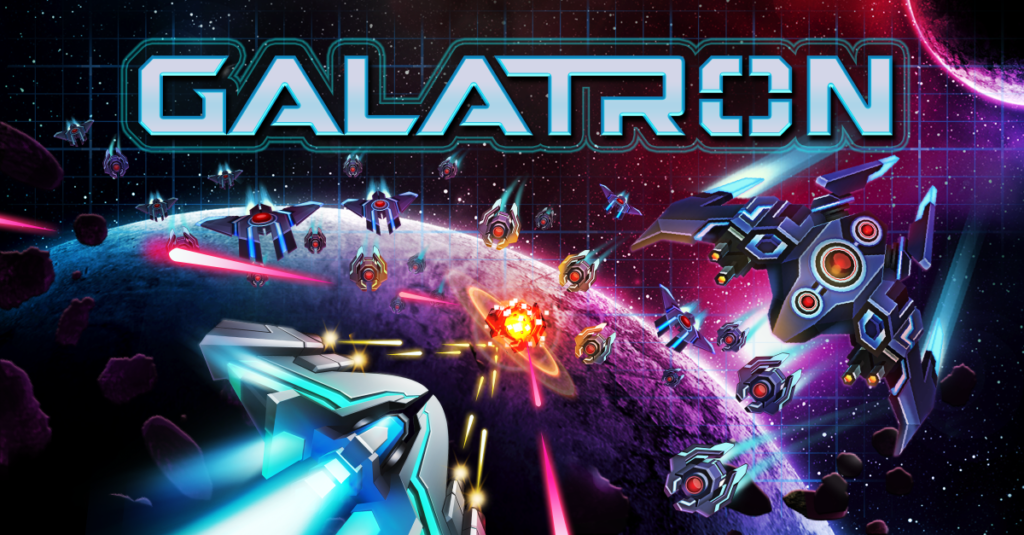 Galatron, BVG's fast-paced space shooter, launches today on Facebook Messenger's Instant Games platform.
Galatron puts players in the pilot's seat of the Valkyrie: a sleek, powerful starfighter with the most advanced weaponry in the fleet. It's up to you as pilot to blast through waves of alien ships, dodge devastating meteors and battle epic bosses in a quest to save the galaxy. Players can upgrade their weapons, customize their ships and rack up bonuses for obliterating whole waves of invaders as they work to achieve high scores and climb the ranks in order to become the best fighter pilot of all.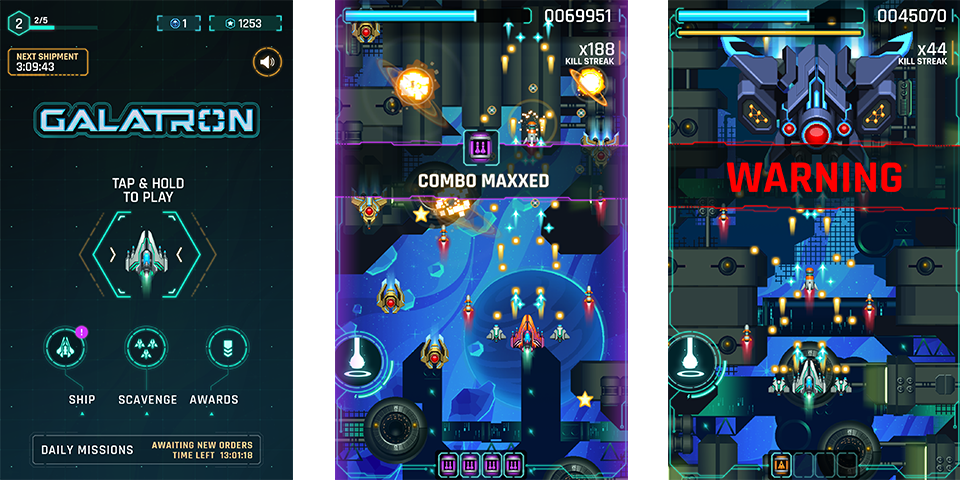 Galatron coming to Facebook Messenger's Instant Gaming platform means that you can play the game right now: on any device where you're already using Facebook messenger. We created the game in HTML5 to make it instantly playable, but another benefit is that you won't ever have to download, install, or update the game. Just open it on Facebook Messenger, and play!
This is precisely why BVG has invested so many years of work in HTML5 instant gaming. Our CEO and co-founder Albert Lai explains it best:
"Big Viking Games has been at the forefront of HTML5 development, and with Galatron we're able to really showcase that technology and show what a game on messenger can look like. Galatron has features and gameplay that many thought were impossible in an instant messenger game so we're excited for players to see that and realize that this is really a viable platform for quality games."
To play Galatron today:
1. Join any chat in Facebook Messenger
2. Tap the Instant Games icon at the bottom of the chat

3. Find Galatron and press PLAY

Our official press release on the subject of the the Galatron launch can be found below: