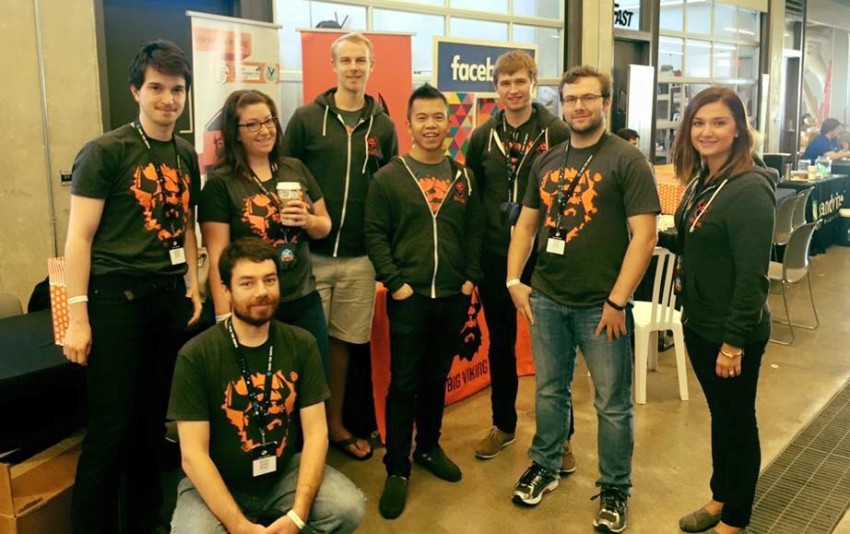 Another successful year at Hack the North has gone by and what a weekend it was!
36 caffeine filled hours of hacking and building commenced on September 18th 2015. Thousands of students from across the globe came together at the University of Waterloo to participate in Canada's largest hackathon to date! The goal of Hack the North is to bring together 1000 students of varying skill levels who then form teams to create unique software or hardware projects from scratch – all within one short, jam-packed weekend.
Big Viking Games had the pleasure of meeting tons of talented, passionate, and driven students who were all working vigorously for that top spot. The top twelve finalists were definitely rewarded when granted the option to choose between iPads, Xbox consoles, smart watches, and of course, the glory of a 36 hour accomplishment.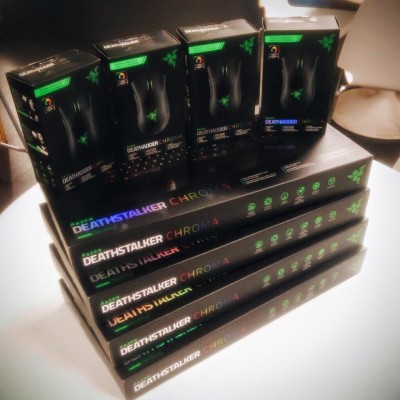 We also had a competition going at our own booth when we rewarded team Battlebot with brand new Razer keyboards and mice for the best game hack out of the 20 teams that competed! They definitely impressed us with their augmented reality game that involved a physical, mechanical (which was a remote control car), and an augmented reality portion. Users would be able to, using their phone, control the car and the turret to shoot zombies that appeared on the physical map.
Another awesome hack we saw was from team Bonsai. Their hack involved sensors placed in the soil of a plant that would keep track of moisture and light. Whenever the soil was too dry, a notification was sent to the Pebble watch that would say something like "I'm thirsty", or if it was too dark, it would say "It's dark in here".
Hack the North was once again a success and it was amazing to see such incredible hacks all weekend long. We definitely have some future Vikings to look out for!
Thank you to our Developers, Chris S., Nathan L., Tom G., and Hannes F., who dedicated their time to come out and help judge some of the awesome hacks. Another kudos to everyone who stopped by and congrats to all those who participated! We'll see you next year.