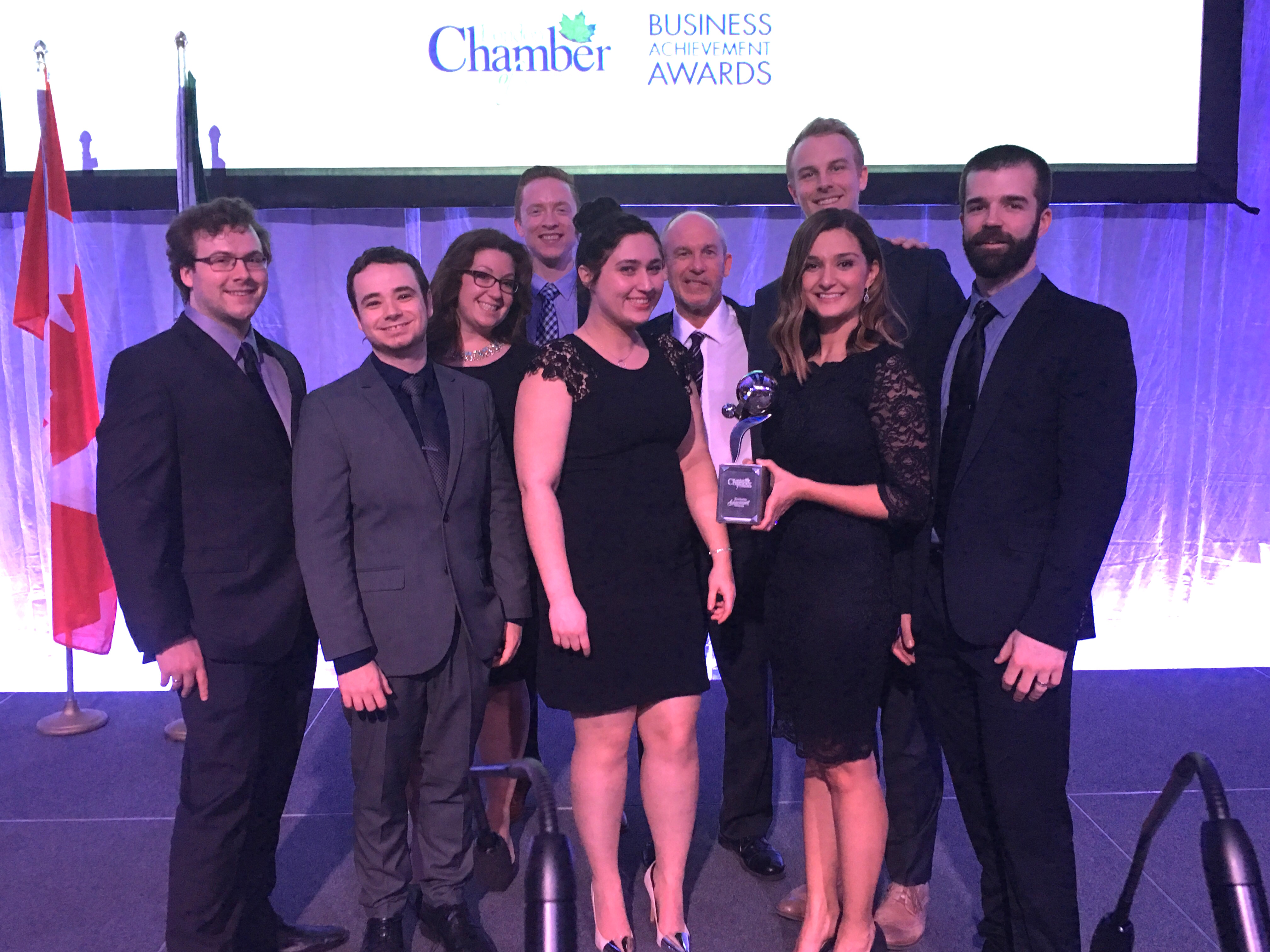 Big Viking Games is proud to have been chosen as the 2016 Excellence in Human Resources award recipient at the London Business Achievement Awards!
Hosted by the London Chamber of Commerce, the award is given to companies that demonstrate exceptional human resource capabilities and a continuous ability to foster and encourage employee growth.
We're honoured to have been recognized and distinguished in this category alongside many other notable finalists and hundreds of nominations.
Having just reached a milestone of over 100 employees, it's gratifying to see that our company mission of making fans both externally and internally is working. Big Viking Games is committed to creating a fun, open, and collaborative environment that inspires creativity, which is why we've dedicated ourselves to furthering professional development, providing mentorship and training, and driving career advancement for all of our employees.
We couldn't have done it without all the incredibly talented people at Big Viking Games—and we're extremely excited to see what the future has in store!
For more information about the London Chamber of Commerce and the award, visit the Chamber's website.