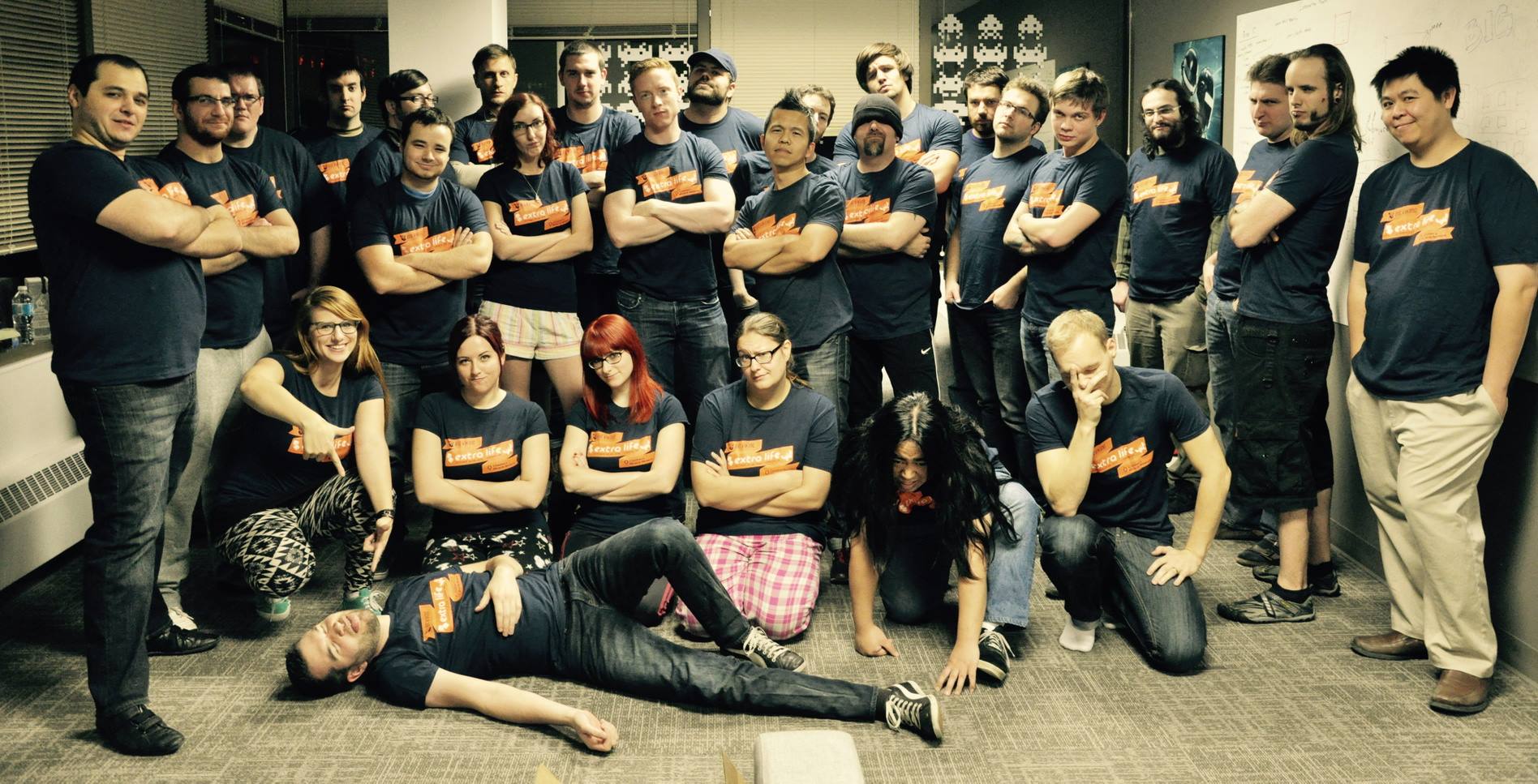 This past weekend, Big Viking Games had the honour of raising money for the Children's Miracle Network Hospitals by participating in a 24-hour gaming marathon organized by Extra-Life. Employees packed themselves into our London office to raise funds for sick children all while doing something they absolutely love to do. Not only did we surpass our $5000 fundraising goal, but we also managed to make top 100 out of the 6000 total participants! We have even higher hopes for next year, but first we want to share with you guys some amazing stories from the marathon!
David Boyle, our top fundraiser had an interesting approach to reaching his fundraising goal. He encouraged donations by making the claim that if he were to reach his proposed $500, he would do something that he absolutely hates – play scary games, in the dark, by himself, all while broadcasting it live for viewers to see. And that's exactly what happened.
Another great thing about packing a bunch of gamers into one room is the amount of competition that surfaces. Dan Labute and Andrew Henry did a timed race to see who can beat The Legend of Zelda: A Link to the Past first as part of the event. The kicker? The loser had to wear a bright pink dress. Chris Carpenter showed off the dress for our viewers on twitch.tv (which I'm sure was a sight to see) and after Andrew lost the race, he ended up taking one for the team and wearing the dress. It's safe to say that our team will go to great lengths to raise money for a great cause!
Big Viking Games is proud to take part in events like this, and it is amazing to be able to do something we love to do, and know that it is making a huge difference in someone's life. We want to thank everyone for their continuous support and for taking the time to donate to the Children's Miracle Network Hospitals! We can't wait for next year!