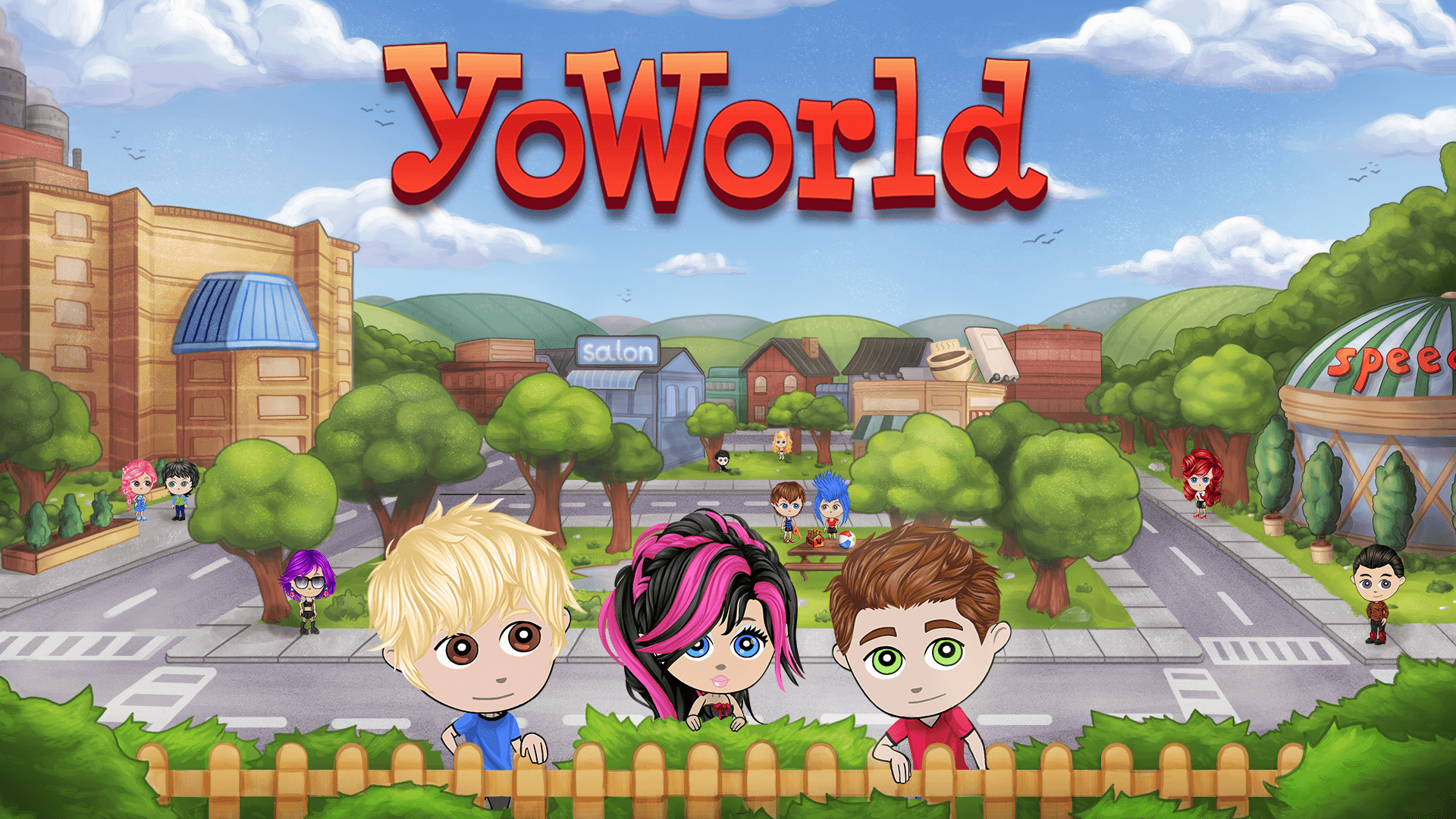 In 2008, during the Facebook social games craze, Greg Thomson (CPO and co-founder of Big Viking Games) decided to sell his game, YoVille (now YoWorld) to Zynga. At that point, YoWorld was generating more than 100,000 new installs every single day with virtually zero dollars spent on marketing.
Six years later—with YoWorld declining in revenues and daily active users—Zynga decided to shut down the game. However, YoWorld still had a lot of daily players at the time of the announcement, and their community got our attention by vocalizing their protests over the announced closure of the game. They got our attention, and before we knew it, we were in talks with Zynga about possibly buying the game back from them.
Why the Deal Came Together
It's no secret: games are sunset for a reason, and it is a huge risk for a gaming studio to take on a title that is being discarded unless there are strong indicators that the game could potentially be made successful once again. There were three factors we considered before pulling the trigger on the YoWorld acquisition:
Are there passionate fans? A game may get a million players, but ten thousand loyal fans is an audience you can build an entire business around. For us, seeing the outpouring of fans reaching out to us to save their game gave us reassurances that they would continue to support us if we were able to acquire it.
Do we have the team to successfully grow the game? No matter the opportunity, if there isn't a strong team in place to actually grow the game, then the opportunity can be easily squandered. If we didn't feel we could properly support and invest in rebuilding the game for fans of YoWorld, we wouldn't have acquired the game.
Is there a market opportunity to grow the property? With more than 60 million registered users at one point, we knew that YoWorld had a lot of potential as a franchise to rebuild and grow.
How the Deal Came Together
Late 2013, when fans of YoWorld first reached out to us, we were so deep in our desire to grow HTML5 as the future for mobile games distribution that an outside opportunity like this wasn't even on the radar. When they got in touch, we were reluctant to take on the task as we weren't sure how the acquisition would fit into our company's long term vision.
But the outpouring of the fans won us over, and before we knew it, we were writing Mark Pincus (Co-founder of Zynga) an email. He responded the same day, and just like that, we were engaged in negotiations to make the deal work. Huge credit here to Zynga, as they were great throughout the entire process.
Logistical Hurdles of Transferring a Six Year Old Game
It was quite an undertaking to get the game over to our side. It's pretty reasonable to expect that the transfer of a game of this magnitude would come with a bit of down time as the kinks are being worked out. Our team at Big Viking Games made it a goal to bring the game back online with minimal downtime, as we wanted to ensure that fans of YoWorld could jump back into the game as soon as possible. We managed to do this within less than 24 hours of when the game first went offline. This was a bold and risky decision for many reasons:
First, the sheer volume of data that had to be transferred over was much more than we had anticipated. Six years of player databases, user generated content, and tens of thousands of art and other in game assets resulted in more than 15 hours of downloading several terabytes of information on a high speed fiber optics internet connection.
Second, an outdated server architecture meant we were scrambling to put the infrastructure in place to bring the game back online. Our server admin team had to navigate through endless DDoS attacks (we made a public commitment to end cheating in YoWorld, and this obviously did not go over well with the resident cheaters who had been exploiting the game for years) and a good number of uncertainties all within a short amount of time to put the infrastructure in place to support the game's reactivation.
Third, there was a huge portion of proprietary tech that had been pulled out of the game during the transition. Trying to figure out what was missing and what wasn't was much like reading a redacted CIA document while trying to understand the full story. There were many needle in a haystack moments, but we managed to scrub through the entire code database and spot anything critical that needed to be reconfigured before our self-imposed deadline.
Our first communication with Zynga's IT team was on April 22nd, 2014, just 20 days prior to the scheduled shutdown of the game. The game went offline May 12th, and in less than 24 hours on May 13th, the game was back online. If the fans of YoWorld hadn't campaigned as hard as they did to save their game, if Zynga didn't care to go above and beyond during the transition, and if we weren't in the position to be able to tackle such a huge undertaking, this wouldn't have been possible.
Investing in Stability, and Player Happiness
Once the transfer was complete, we put our efforts into building trust with the community, hoping to reassure them that we could be worthy stewards of their game. Our first course of action was to ensure that there would be full-time customer support, and so we hired many new Happiness Engineers (community support representatives) to tackle player complaints and support tickets.
Furthermore, although it was painful and resulted in a quite a few DDoS attacks, we invested a good amount of time and effort into getting rid of all of the serious exploiting that was taking place in the game as our first priority. This aligned with our promise of making the game more safe and secure for every YoWorld player.
Beyond that, we've grown the team in every single area. We brought in artists to generate fresh content, developers to implement new gameplay features, and community managers to ensure that the fans of YoWorld are being heard. This year alone we've grown the YoWorld team by more than fifteen new members, and we're looking to hire quite a bit more.
This investment in YoWorld is paying off. The game has seen more than a 40% lift in daily active users since we acquired it from Zynga. We've seen a consistent growth in revenues within the game, which is a testament to the support we're getting from the YoWorld community. On the qualitative side, fans of YoWorld continue to show their appreciation for what we've done, and even raised more than $1,000 for our team to go out to dinner. All in all, we could not have been happier with the result.
Game Closures Presents Smaller Gaming Studios Opportunity
There is a legitimate opportunity for smaller gaming companies to strike deals with larger studios on games that would otherwise face closure, especially on Facebook as many companies are shifting their strategies toward iOS and Android. For any company looking to do something similar, we learned that investing in and working closely with the fans of a gaming community should be the highest priority, and the more you focus on keeping your fans happy the more likely you'll be successful. That's one of our biggest takeaways from our experience with YoWorld this past year.
One year later, it is incredible to reflect on what transpired in getting YoWorld back into our hands. To see fans reach out with a simple request – "please save our game" – and to contrast that to where the game is now is still unbelievable to us. The community is so vibrant and passionate, it was truly rewarding to save the game. While we aren't necessarily trying to build a business out of these types of acquisitions, if the opportunity is right, we would absolutely do it again. The YoWorld community has impressed us every step of the way, and we're confident that with their continued support and dedication, YoWorld will continue to grow and prosper for many years to come.

Written by Sam Kim on 08/07/15 01:26:00 pm